Academy of Cataract and Laser Surgery
Augusta, Georgia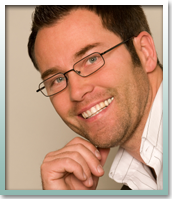 State of the Art Vision Correction
Augusta Ophthalmologist Howard Bruckner, MD has been certified to perform LASIK laser vision correction since before LASIK was introduced in the US.
Dr. Howard Bruckner, director of the Academy of Cataract and Laser Surgery, has been practicing ophthalmology for over 30 years. For the past 20 years he has been teaching other eye surgeons from around the world leading edge eye surgery technology and procedures.
For laser eye surgery, Augusta Ophthalmologist Dr. Bruckner uses the new Allegretto WaveLight vision correction laser (see our video) and the IntraLase laser for all-laser iLasik. The Allegretto WaveLight laser represents the latest technology in Lasik, Epi-Lasik, and PRK. No vision correction laser is more accurate or safer than the Allegretto WaveLight used in conjunction with the IntraLase laser.
"Nasa" followed the Naval Aviation clinical studies of nearsighted patients closely with a particular interest in both safety and quality of vision under extreme conditions. Wavefront – guided and femtosecond lasers provided superior safety with the majority of patients achieving 20/20 or better vision. The Navy studies demonstrated that advanced technology iLasik is stable and effective in even the most extreme physical conditions of warfare and high-performance flight. With that kind of rigorous testing and validation, the average consumer can choose iLasik with confidence. Dr. (Capt.) Steven C. Schallhorn, U.S. Navy, Ret.
Augusta Ophthalmologist Dr. Bruckner uses state-of-the-art vision correction procedures such as Accommodative IOL Technology.
Currently there is one Accommodative IOL available in the U.S: The Crystalens. Other lenses that help focus for distance and near are the ReStor and ReZoom lenses. These enable the patient to see clearly for driving or close up without eyeglasses. If you are over 40.... ask Dr. Bruckner about accommodative or focusing IOL technology.
In addition to refractive surgery, Dr. Bruckner is a leader in glaucoma treatment and management and a highly successful cataract surgeon.
Dr. Bruckner offers many affordable financing options to his patients, including Care Credit. To learn more about financing your procedure, please speak with Dr. Bruckner and his staff during your consultation.
To schedule an initial consultation with Dr. Bruckner, give us a call at (706) 722-9601 or email us.