Out-of-Town Guests
Augusta, Georgia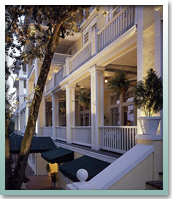 The Academy of Cataract and Laser Surgery in Augusta, Georgia is not only proud to offer state-of-the-art vision correction treatments for virtually all vision problems, we take pride in the fact that we go the extra mile to ensure the comfort of our patients by helping to arrange for their stay in our area while they have their procedure(s) done at our facility.
Dr. Howard Bruckner and his medical team concentrate solely on patient care by providing the latest in ophthalmology, refractive surgery, corneal transplants, glaucoma surgery, and ocular plastic surgery. Just as importantly, we make sure your stay in our area is a pleasant one.
Since we have patients who come to us from all over the United States and other countries including Africa, India, Canada, and South American countries, it is imperative that we know you are comfortable and well taken care of while you're in the Augusta area.
To ensure your comfort, we have arranged a special guest rate for our patients at the beautiful Partridge Inn, an historic landmark among Augusta's hotels. Established in 1892, this full-service hotel offers 145 guest rooms, studios, and suites, an award-winning restaurant, an outdoor pool, and many other amenities that will make your stay in Augusta memorable for years to come. For more information, please contact The Partridge Inn at 1-800-476-6888 or reserve a room online today.
Dr. Bruckner offers many affordable financing options to his patients, including Care Credit. To learn more about financing your procedure, please speak with Dr. Bruckner and his staff during your consultation.
To schedule an initial consultation with Dr. Bruckner, give us a call at (706) 722-9601 or email us.