Vision Correction Procedures
Augusta, Georgia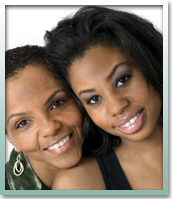 Your eyes are precious. Trust them to experience. Dr. Bruckner has performed thousands of refractive surgery procedures including LASIK, Epi-LASIK, PRK, Conductive Keratoplasty (CK), and glaucoma. Dr. Bruckner is a pioneer in the use of No-Shot, No-Stitch, No-Patch Cataract Surgery.
Currently Dr. Bruckner is trained and certified to perform implantation of the intraocular refractive lenses– Implantable Contact Lenses (ICL). Dr. Bruckner is also one of the leaders worldwide in an exiting new glaucoma treatment. Read more.
Dr. Bruckner currently offers financing to his patients through Care Credit. To learn more about this, visit Care Credit's website or talk to Dr. Bruckner during your consultation.
To schedule an initial consultation with Dr. Bruckner, give us a call at (706) 722-9601 or email us.
"Safety and visual results are the highest priority."
Dr. Howard Bruckner, Director
Academy of Cataract and Laser Surgery
Augusta, Georgia.