Accommodative IOL Surgery
Augusta, Georgia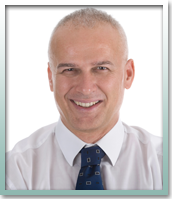 One of Augusta Ophthalmologist Dr. Bruckner's greatest strengths is that he does not limit his vision correction practice to LASIK. While blade-free LASIK works well for many of his patients, for many of Dr. Bruckner's older patients, LASIK does not fully address the need to see both near and far. For those patients, Dr. Bruckner may recommend the latest in accommodative IOL technology.
Accommodative intra-ocular lenses (IOLs) represents revolutionary new technology that may allow those of us over 40 to have our vision corrected so that we can see near and far without bifocals or reading glasses. An Accommodative IOL is a replacement lens that is very similar to the lens implanted after cataract surgery. The difference is that an accommodative IOL flexes within the eye so you can see both near and far, like you did when you were younger.
Currently there are several Accommodative IOLs available in the US. They include the crystalens©, the ReStor lens and the ReZoom lens. Dr. Bruckner also has more experience implanting multifocal IOLs than any other surgeon in Southeast Georgia.
If you are over 40 and considering vision correction, please ask Dr. Bruckner about accommodative IOL technology. Whether you have cataracts or just want to reduce your dependence on bifocals and reading glasses, this may be the answer for you.
To schedule an initial vision correction consultation with Dr. Bruckner, give us a call at (706) 722-9601 or email us.